So you've found a home security system that is a perfect fit for you, your home, and your family. Now what? It doesn't matter what type of system you choose, but it a monitored home security or something more DIY, finding a good security system installer near you is important.
Research. If you went with a set of alarm systems and monitoring services that don't offer professional installation as part of your home security package, the internet should be the first place you visit. Make sure you check reviews and references on handymen and installers to help you decide who you feel most comfortable with.
Ask around. If one of your friends just got a brand new alarm system, ask them which company installed it. Personal recommendations are still one of the best ways to find pros and then you know the quality of their work long term.
Read reviews and referrals. These will help you choose a reliable professional to install your new security system.
Get a quote. If you can get a free consultation, that's even better. Some security systems need to be customized to fit your home and life, and getting a quote will give you a good idea of what to expect when getting your system installed.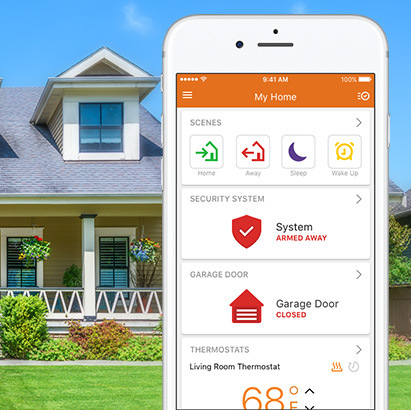 Where to find the best security system installer
Having your security system installed by a pro can give you confidence that your system is working at peak performance. Knowing you're safe from both burglars and false alarms brings comfort and peace of mind. The best way to find a security system installer depends on what security system you have decided to install. Most people like to go for the best pro installed security systems with a professional technician. A trained expert will come to your home and install the best equipment for your home and budget, from alarm and security camera systems to door and motion sensors.
On certain occasions, you're a bit more on your own when you need to be monitored home security systems installed. Don't think that means you have to go with a name brand when picking a security system company. There are authorized contractors who can install your monitoring system.
What to look for in a security system installer
When looking for someone to install a security system in your home, you want someone who is knowledgeable, reliable, and communicative.
It will be beneficial in the long run to find someone who's willing to work with you to customize your system to best fit your home's needs since security systems can include many different components for complete protection. Is your technician willing to come to your home for an evaluation and an estimate? This can be crucial, especially with larger properties. Some homes will have more need for motion sensors and security cameras. Other homes will be fine with smoke detectors and doorbell cameras.